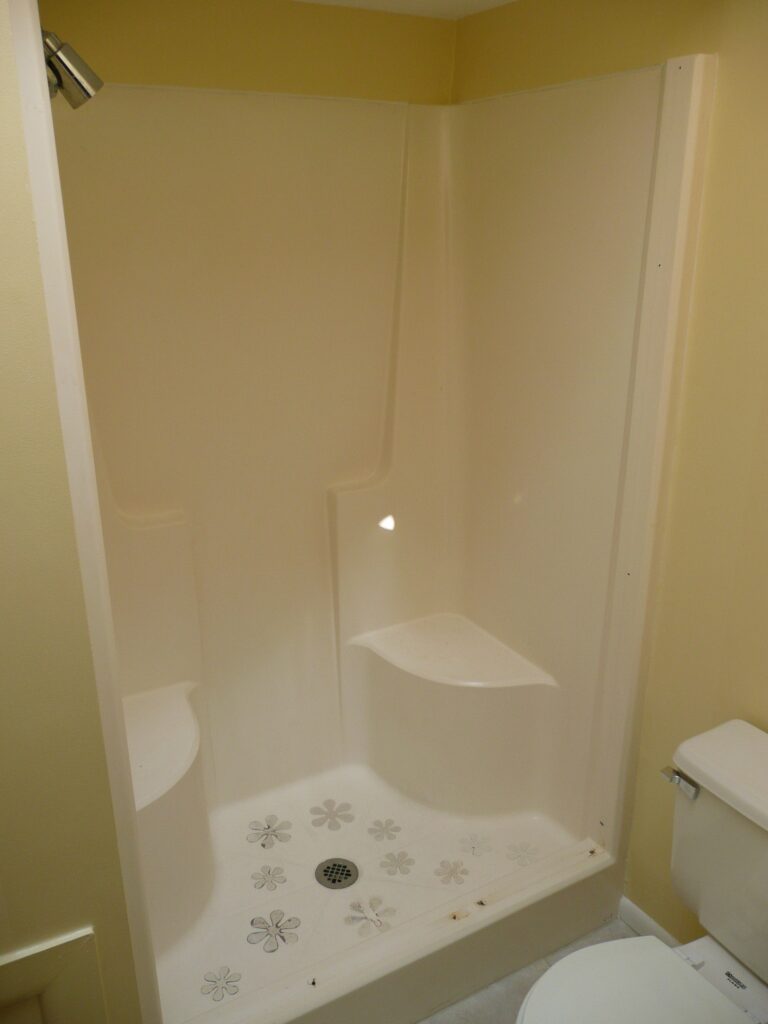 Fiberglass or Acrylic Tubs
Is your fiberglass bathtub or shower:
An outdated color?
Chipped and scratched?
We can reglaze your fiberglass fixture in any color you want.
Holes and cracks are repaired before the new finish is applied.
Shower doors and tracks can be removed or replaced.
If you prefer, we also provide a non-slip treatment to the floor of the bathtub at no extra charge.
It will be very easy to clean after refinishing, with a 10-year warranty against peeling.
You will also receive a free touch-up kit.