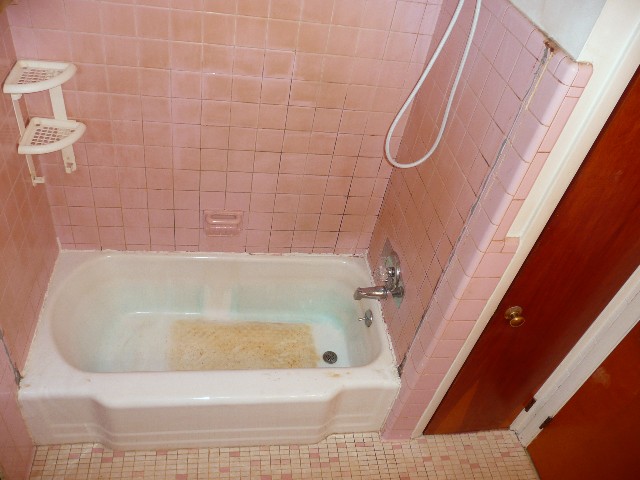 Ceramic Tile
If your tile is in good condition but you don't like the color, you don't have to spend a lot of money to tear it out and replace it.
We can reglaze your wall and floor tile in any color you want. Besides saving you money, you also avoid the drawn-out inconvenience of not being able to use your bathroom during the renovation process.

The new finish is so shiny, it looks wet all the time. This makes it very easy to clean.
Your tile will have a 10-year warranty against peeling.
.